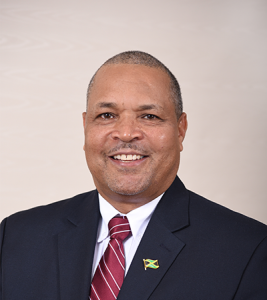 The reflective nature of the Holiday Season; the close of a remarkable decade and year, and the symbolism of the fast approaching New Year have provided me the perfect opportunity to pause and recognize our achievements as an organization, while embracing the future with even greater expectations.
The year 2019 can be characterized as one, when it all happened, a year of major accomplishments and change!
Firstly, the two scheduled gateways Sangster International Airport (SIA) and Norman Manley International Airport (NMIA) completed their second regulatory quinquennial aeronautical rate review, following the first review which was done in 2015 for a 12-year period.
Secondly, after several false starts at obtaining airport certification in safety and security for NMIA, since this requirement was mandated by the ICAO in 2003, certification was finally achieved in October 2019.
Thirdly, the Airports Authority of Jamaica (AAJ) marked its 45th anniversary, showing no signs of wrinkling but rather an impressive record of performance and renewed purpose in forging ahead with the broad scale development of the national airport system. Furthermore, with the successful execution of the Public Private Partnership (PPP) of two of the island's airport, AAJ has uniquely positioned Jamaica as the regional leader and reference point for PPP models which is now the preferred method worldwide to unlocking private investment for optimal operational levels of vital national infrastructure assets.
Fourthly, after over 10 years of embarking on the mission to privatize NMIA in similar fashion to SIA, that transaction was successfully completed in October 2019, with the Mexican airport company Grupo Aeroportuario Del Pacifico (GAP) through PAC Kingston Airport Limited (PACKAL) now operating NMIA. The smooth handover belies the rigorous process (simultaneous maneuvering of numerous preconditions to be satisfied, legislative and ministerial orders that impact the operation of the NMIA/AAJ, joint agreement executions, capital works continuation, organizational de-merger and restructuring, redundancy – to name a few) that preceded, which could be likened to the surgical diligence reserved for the separation of Siamese twins.
Fifthly, after another round of infrastructure improvements at the Ian Fleming International Airport (IFIA) and the three Domestic Aerodromes (Tinson Pen, Ken Jones, and Negril), scheduled domestic service was reintroduced in ALL our airports via JamAir in July 2019.
Finally, turning to the Sangster International Airport (SIA), they copped their 11th successive award as Leading Caribbean Airport awarded by the prestigious World Travel Awards. This was supported by major refurbishments of their ticketing concourse, taxi-way and apron rehabilitation, and immigration ABM kiosks added in the arrivals concourse to improve processing time and reduce congestion. To top things off, ground was broken on December 12, 2019 for the Phase 3 (Runway Extension) programme to commence. WE DID IT! YES, WE DID IT ALL TOGETHER!
With both major airports now privatized, the AAJ has completely revamped the organization structure and processes to better represent the new roles and function of the organization going forward. This year therefore represents an epoch changing period in the life of the organization. It also represents a platform from which to chart new courses for the future and to take Jamaica's aviation to new horizons.
Our organization's achievements over the past year would not have been possible without the support and direction of our Minister and the leadership at the Ministry of Transport & Mining, and our Boards of Directors, so to them we extend sincere gratitude.
We also wish to specially recognize the contribution of our airport stakeholders to our achievements viz: the airlines, concessionaires, Jamaica Civil Aviation Authority, Passport Immigration and Citizenship Agency, Jamaica Customs, Port Security Corps, Jamaica Defence Force, Jamaica Constabulary Force, and of course the other Ministries, Departments and Agencies (MDAs) that have provided valuable services to the organization and our airports.
As we are still in the Yuletide Season let me use this occasion to extend best wishes to you and your families for a very Happy Christmas and a prosperous 2020 and beyond!