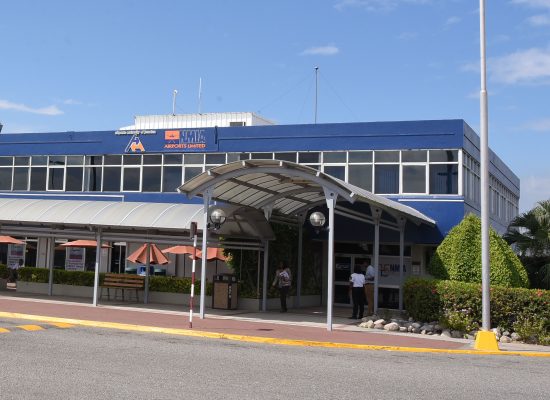 The Airports Authority of Jamaica was established in 1974 under the "Airports Authority Act" as an independent statutory body, with initial responsibility (ownership and management) for the nation's two international airports; namely Norman Manley International Airport and Sangster International Airport. Our offices are located on the grounds of the Norman Manley International Airport.
More About Us
The Airports Authority of Jamaica's Team
Meet Audley H. Deidrick, President of the Airports Authority of Jamaica. Read his Executive Profile and learn about his journey to the AAJ and how he traversed the agency to become its President.
The Airports Authority of Jamaica has nine (9) board members with Anthony Mark-Hart as the board's Chairman.
Do you want to join our team? The AAJ team consists of bright, energetic individuals who are never daunted with the task at hand. Review our list of open positions and apply today!
Airports authority Jamaica
International Airports & Domestic Aerodromes
Audley H. Deidrick
AAJ President
Helping you
Frequently Asked Questions
If you lose an item, contact a member of the airport staff and report it immediately. It is recommended that you tag your electronics and other personal effects with contact information such as your name and phone number.
The Norman Manley International Airport (located in Kingston) and the Donald Sangster International (located in Montego Bay) are home to foreign exchange traders where you have the option to exchange your foreign currency. The aerodromes; however, do not provide these facilities.
Prohibited hand luggage items include:
liquids, creams, gels and pastes in containers over 100ml
Sharp items including scissors and razor blades
As a general rule, you should aim to be at the airport at least 2 hours for domestic flights (3 hours for International flights) before the scheduled departure time of your flight.
KEEP UP TO DATE
Latest News New Charter Service From Fort Lauderdale To IFIA Jamaica has partnered with Quality Corporate Aircraft Services (QCAS) Aero, to offer a chartered, premium service from Fort Lauderdale in the… [pdf-embedder url="https://airportsauthorityjamaica.aero/wp-content/uploads/2022/02/External-Audit-Services-2022-Advertisement-AAJ-2col-31-cm.pdf" title="External Audit Services 2022 Advertisement-AAJ 2col 31 cm"]